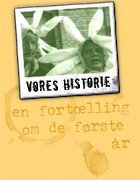 Tirsdag den 9 april 2019 / kl 20 00 / entre 50 kroner
The Queers (USA)
Columbian Neckties (local)
Pre-sale ticket:
Tryk her!
Facebook event:
Tryk her!
13 full length down the line; legendary pop-punk stalwarts The Queers are finally back in Denmark!
Fronted by Joe Queer most of the records have been released on Lookout Records or Asian Man Records, so you know it is good.
1-2-3-4 in your face!
Columbian Neckties er tilbage med en gammel kending i besætningen. Simon H. Nielsen har genindtaget bassen efter 17 års fravær, og der er ikke skruet ned for hverken volume eller tempo når Neckties rammer scenen til deres første show i 2019.
kalender
Arkiv