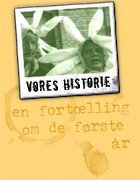 Tirsdag den 19 marts 2019 / kl 19 00 / entre 35 kroner
***CANCELLED *** Soup kitchen
Sadly we have to cancel the soup kitchen again today!
Our house is solely based on activism, so we need to help eachother out keeping the place alive and open.
So if you want to join in in creating the food, picking up bread, cleaning or taking a barshift and joining our cool community of friends let us know.
kalender
Arkiv