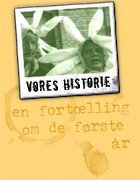 Fredag den 10 maj 2019 / kl 20 00 / entre 50 kroner
Ottone Pesante (ITA)
Fräzer (local)
Läzertrück (local)
Pre-sale ticket:
Tryk her!
Facebook event:
Tryk her!
PREPARE YOUR ANTI-ATOMIC SHELTER: OTTONE PESANTE, THE TRIO THAT WAS ABLE TO RECEIVE RESPECT FROM JAZZ AND METAL SCENE AT THE SAME TIME IS BACK! WE'RE VERY PROUD TO HAVE THE MIGHTY VOCALS OF TRAVIS RYAN (CATTLE DECAPITATION) ON OUR NEW ALBUM "APOCALIPS".
Instrumental lækkerhed fra 9000! Du så dem til release med Out of Bounds og du så dem til alle andre koncerter i byen. De er for syge!. Stiv pil!!
Equal part riffs and Limfjordsporter. Läzërtrück will take you on a journey full of lasers. Trucks. A magic beerbong. Thunderous riffs and manic drumming. PS RIFFZ!
kalender
Arkiv