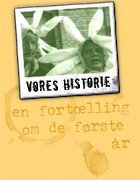 Lørdag den 30 marts 2019 / kl 20 00 / GRATIS entre
Documentary Evening:
Land of Milk and Honey
Facebook event:
Tryk her!
LAND OF MILK AND HONEY
Land of Milk and Honey (French: Pays de cocagne) is a 1971 French documentary film directed bt Pierre Étaix. It is about the state of the French society in the wake of the May 1968 events. The film was released in France on 24 February 1971.
Pierre Etaix's most radical film, and perhaps unsurprisingly the one that effectively ended his career in cinema, Land of Milk and Honey is a fascinating investigative documentary about post–May '68 French society.
In it, Etaix trains his discerning eye on idle summer vacationers, but the film has bigger fish to fry, asking pertinent questions about the sexualization of culture, class and gender inequality, media and advertising, and even architecture.
kalender
Arkiv